DJ Jeff DeFord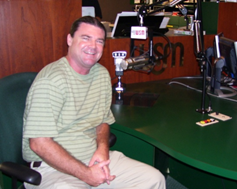 Jeff DeFord was born in 1961 and raised in rural Indiana. At age 13 his junior high English teacher, Mr. Jim Johnson, invited Jeff along to one of his weekend radio shows at WSMJ in Greenfield, Indiana to help answer telephone requests. The rest, as they say, is history. Even though he was only in eighth grade, Jeff's enthusiasm was so evident he was asked to join a crew of high school students at the station that produced a weekly program highlighting various academic and sporting events, as well as other campus activities.
After graduating Jeff attended Mesa Community College in Arizona majoring in English and Broadcast Journalism while interning at the campus-based NPR station, KMCR, hosting a vintage jazz and blues show. Jeff also worked as the play-by-play voice of Mesa Thunderbirds basketball. Later, he worked in the sports department at KOOL in Phoenix reporting from Major League Baseball spring training games and interviewing players, managers, coaching staff and team executives. He also produced, directed and narrated several student orientation films for the school, as well as a documentary for Price Sports Group regarding the progressive changes in sports medicine. After college Jeff moved to San Diego, California, working independently doing voice-overs, commercials, audio book narration and acting as the Master of Ceremonies for business parties, company picnics, wedding receptions and other public functions. It was during this time Jeff was starting to reconnect with his love of old-time mountain music and had a desire to share his collection of vintage recordings he had accumulated over his many years of collecting 78rpm and transcription disc records.
In 2006 his Bluegrass Roots and Branches show began an eight-year run at WorldWideBluegrass.com, and the old-time sounds immediately became popular with listeners of all age groups that were attracted to the vintage sounds.
In 2008 Jeff briefly relocated to Nashville, Tennessee, working with the legendary radio station, WSM, on the new Bluegrass Underground show, interviewing artists that performed at the Cumberland Caverns venue. He continued his weekly old-time music show, changing the name to Down To The Roots to better reflect the vintage music played on the program.
Jeff's connection to KWLP is as a relative. He is Pastor Steve's brother and will now be following him on "The Peach" during its Wednesday evening line up, sharing his syndicated show with The Peach. Listen to Bluegrass with some Gospel thrown in during Down To The Roots, Wednesdays at 7:00pm, immediately following Redeemed and Free and brother, Pastor Steve.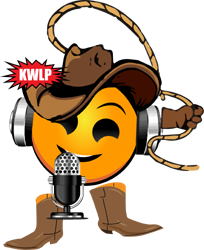 DJ Jeff hosts "Down to the Roots" at KWLP Wednesdays 7:00pm.